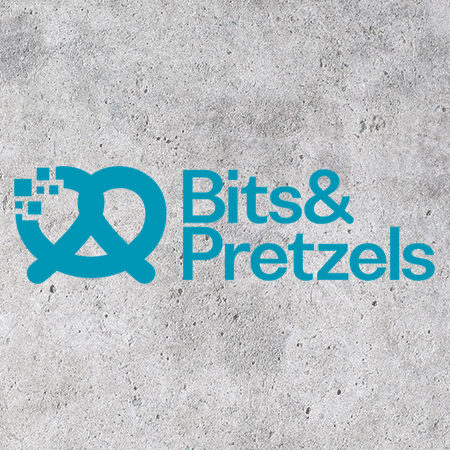 Bits & Pretzels Networking Week
Started as founders breakfast with 80 participants, Bits & Pretzels developed into the Burning Man Festival of startup conferences.The spirit of supporting founders continues in 2020 with the Bits & Pretzels Networking Week.A virtual conference from founders for founders, that really understandsyour needs and values your time.
For the Bits & Pretzels Networking Week, we've tailored incredible and intuitive tools that'll earn you valuable contacts. So stop fighting for people's attention while they are busy with their everyday life. Join our community who comes together for the single purpose of finding hot startups like yours.
It gathers the best players of the startup ecosystem worldwide and provides, with an innovative virtual event technology, partners multiple outlets to gain huge brand-and product awareness. For six days the conference will host inspiring speeches, world-class workshops, masterclasses, pitches, networking opportunitiesand much more.
By spreading out the event's agenda over the late afternoonsof six dayswe enable you to craft your personal schedule around your office duties.Get your work done, become a better founder, and find new clients. All at the same time!
Bits & Pretzels Festival: https://www.bitsandpretzels.com/festival
Date: September 27th – October 2nd, 2020
Verbilligte Tickets für Isarnetz-Leser:
Tickets mit 10% Isarnetz-Rabatt: http://go.b-p.io/isarnetz